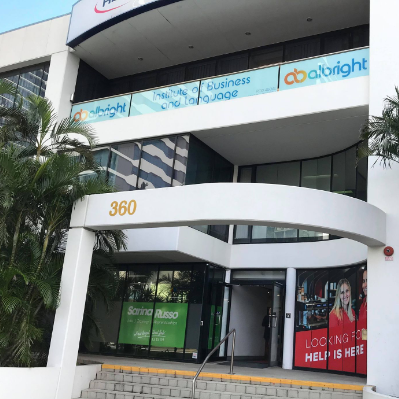 Good access for public transport, restaurants, parks and tourist attractions.
Brisbane is the third largest city in Australia with a population of around 2.4 million people.
A young, vibrant city offering an inspiring collection of places to explore in and around Brisbane.  From nature parks, galleries, restaurants and some of the world's greatest beaches within an hour's drive from the city.
Choosing Brisbane to undertake your study will assure you are living in a safe, vibrant city that offers world-class services and a wide range of activities.
Brisbane has a subtropical climate with temperatures ranging between 20-29 Celsius in summer and a very pleasant 9-20 Celsius in winter. Brisbane has an average annual rainfall of approximately 1150 millimetres and 242 glorious days a year of sunshine.
Brisbane offers a broad range of good quality, safe student accommodation, from inner city living to leafy suburban options to suit your budget.
When you first arrive in Brisbane, temporary accommodation will give you the opportunity to explore your permanent living options.
Temporary accommodation options may include:
Permanent student accommodation options may include:
Long term, you may choose to rent a home, meaning you choose the location, people and furniture.  You will also be responsible for arranging and paying for utilities including electricity, gas, telephone and Internet access.
For further information on renting, please refer to the following link:
Brisbane's excellent public transport infrastructure of trains and buses makes it relatively easy to get from point A to point B and virtually anywhere in between. Generally, there are minimal interruptions or changes, whether you go by rail, road, air or water.
You may find the cost of living in Brisbane is different to what you have to pay in your own country.
The following link to Study in Australia provides the approximate costs of living in Australia.
To help pay your living expenses while studying in Brisbane, you may be eligible to work up to 40 hours per fortnight and work full time during semester breaks.
Study Queensland website provides you with all the information you need regarding your legal rights to work, pay rates and how to apply for an Australian Tax File Number (TFN).