BSB Training
Package Update V.7
At Albright Institute we want you to enjoy your time in Melbourne, Sydney, Brisbane or Adelaide and give you an education that ensures you are job ready.

If, and as, your course is affected by these changes, you will be contacted by our Student Services and given more information.
It is extremely important that you are marked competent for all units in your current course to ensure your eligibility for full qualification issuance before the course is superseded.
It is ok if your course has changed. In the event that there are changes to your course name/title, code, unit, duration or entry prerequisites/requirements, you will need to start transitioning to the new BSB package. You can finish your superseded or existing course and graduate with your qualification before April, 2022.
Please go to the FAQ's section below for possible answers to some of the most frequently asked questions/queries.
Please feel free to contact our Student Services department at academic.support@albrightinstitute.edu.au if you have any further questions about these changes.
New Changes to Training packages and Courses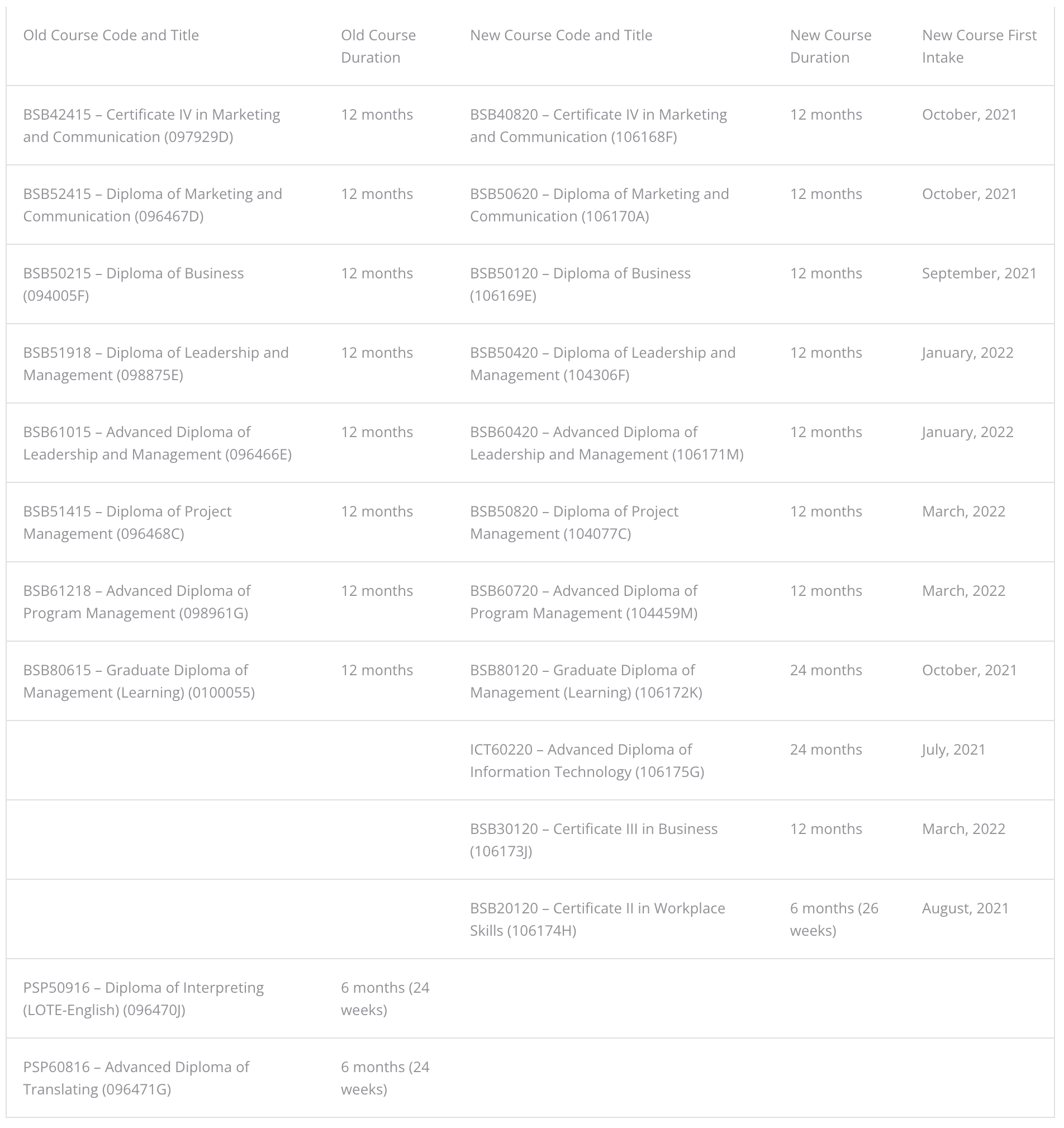 Changes to Entry Requirements
Some of our courses have been superseded, while new courses have been added to our scope.
Majority of our courses have had updates to their academic entry requirements.
Please see below link to check the entry requirements for your chosen of future course(s).
FAQ's Course changes – Training package updates